Would you like to meet a new friend? Search our members looking for friends right now -

Sign Up Member Login
11 ways to avoid Christmas when you're feeling down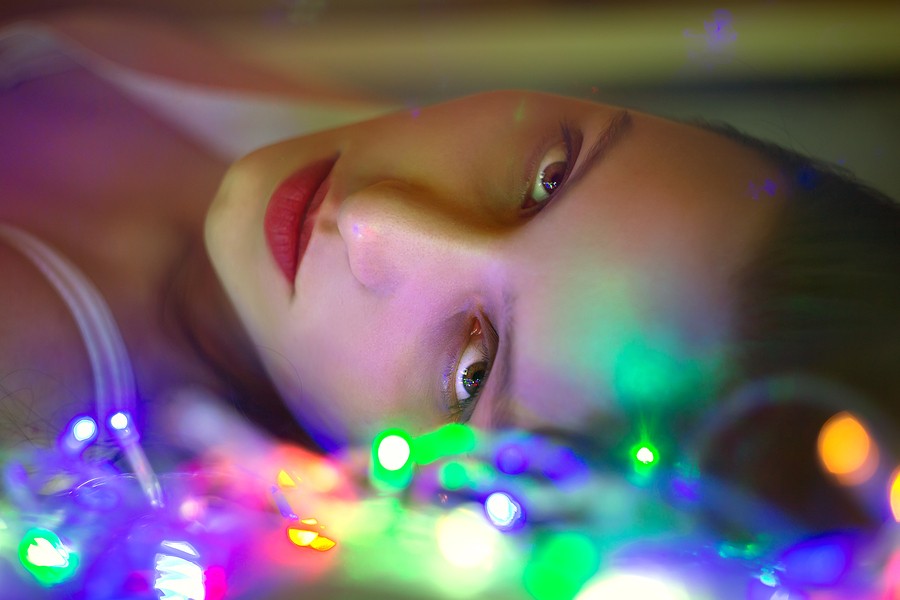 It's the most wonderful time of the year!
Unless you are suffering at Christmastime, in which case you might want to jam stockings up your ears to avoid hearing one more overly-joyful overly-played holiday jingle!
The reality is that Christmas can be hard for some people. Really hard.
Anna and John Wilkins have not celebrated Christmas in years. After their daughter was suddenly killed in a car crash one year, the season of merriment has not yet appealed to the couple.
"All those meaningful family traditions we had have just become painful reminders of Susie, and of everything that we have lost and missed since we lost her," explains Anna, who along with her husband, no longer puts up decorations, and actively avoids the holiday.
Mourning the loss of a family member or friend can make the forced-cheerfulness and consumerism of the holiday season feel especially empty and meaningless.
There are other reasons for feeling sad at Christmas too. Any struggle is amplified at Christmas, and add to that shorter days and a higher rate of Seasonal Affected Disorder, and things only get worse.
Whether it's a breakup, you're living alone in a new city, or if you are facing a struggle with a disease like cancer, advertisements that are constantly showing us happy scenes of perfect families can sometimes only show us what we are missing and enhance the pain from the season.
Even people without extraordinary struggles can feel worse at Christmas - sometimes money is tight, and with the super-high expectations of gifts, food, alcohol, and attending events demanding all these things, the cash-strapped can feel especially poor in a season of plenty.
Sometimes rebelling against a "traditional" Christmas is just the thing to do.
If you must stay home
Listen to talk radio or a podcast
Radio has been described as one of the most personal forms of media.
Even in today's modern Internet era, this is still true.
On a radio talk show or a good podcast. the host speaks directly to you.
Radio programmers know that their listeners are usually listening alone, and the result is an intimate experience where you might feel comfortable and familiar with some of your favourite hosts, as if they are dear friends.
A good radio show or podcast can be good company and good entertainment at the same time - a nice distraction from Christmas!
With podcasts, you can listen to entire marathons of your favourite programs, so if you are up all night, at least you are in good company!
Some great podcasts to try:
The NoSleep Podcast If you like horror fiction and radio drama, you will love this podcast! Short horror stories produced and narrated in a dramatic style - so much fun!
Myths and Legends Like most podcasts, you can listen to this one in any order. Learn the original versions of folk and fairy tales like Cinderella and King Arthur from narrator Jason who relays the stories with a dry and slightly sarcastic wit that is most entertaining while also being handy for conversation starters.
Take a walk or a hike
Look at the Christmas lights. Create background stories for the scenes you come across - the families rushing off laden with gifts and food, the happy reunions.
Hint - A casual glance towards a home's happy-window-Christmas-scene, with its lit-up tree and jammed full of revelers as you walk by is okay. Try to avoid standing in front of any houses and staring straight into the window though, no matter how interesting the back story appears to be!
However, if peeking into many worlds of family togetherness is distressing and not amusing, skip the neighbourhood walk and go to a park or nature area instead.
Adopt a pet, a furry friend who is also lonely this Christmas.
Give it the best day ever. Take it on your winter walk. Feed him treats. If you can't commit to adopting a pet, there are many shelters who are desperately seeking "foster" parents - so foster a dog or cat for awhile. They make great company!
Do a puzzle
If your mind is distressed, sometimes it can help to focus on an engaging task.
Celebrate the way people of other faiths do..
Enjoy a nice meal at a Chinese restaurant. Catch a movie a the theatres. (No one will see you alone in the dark theatre!)
Pull an Ebeneezer Scrooge (post-ghostly visits)
Spread joy to any less-fortunate souls you see that day. Load up some coffee gift cards, pack paper bags with treats, and offer them to anyone you see, who looks like they are having a worse Christmas than you.
Read to seniors
Many seniors living in these places have a lonely Christmas - sometimes they are not able to leave the care of their institution, and so they are without their families. Many of these seniors have lost many friends, maybe their spouse, and family members.
But you can still bring a little kindness into a senior's holiday. a nice old fashioned Christmas story.
Yes, it's festive, but giving kindness to someone lonely might just give you that needed feeling of classic joy this Christmas!
Make arrangements with a hospice, personal care home, or retirement village. Choose a classic novel or an old-fashioned book with a historic storyline that might bring a senior back to a simpler time that they might remember fondly.
Many seniors, besides having a lonelier holiday than many, also have long given up hope for reading books. Vision loss and decreased mobility make it hard to turn pages and read.
But stories are special, calming, and entertaining! You can read to a senior one-on-one, or make arrangements for a microphone, and arrange with the care home staff to give a reading to a crowd on Christmas.
One great book choice for seniors? Try Christmas with Anne and other Stories, a wonderful Canadian collection of festive short stories set in the early 1900s.
Use FriendMatch to connect with a new friend
Come onto FriendMatch and find someone else in the world who feels the same way you do.
If you can escape your town
Sometimes the easiest way to avoid your troubles is to just run away from them!
Okay, that might not be the most responsible statement, but sometimes a temporary but instant solution is simply needed. And December 24 is one of the cheapest days for air travel!
Here are some ideas for how to escape whatever is bothering you this Christmas:
Go Skiiing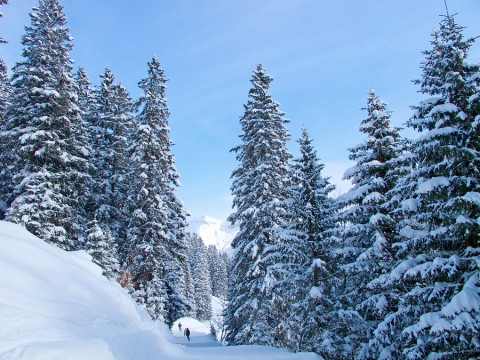 Picture it; the pristine Canadian Rockies, fresh, sparkly powdery snow, the lifts are running, and they are drastically less busy than they will be in a few weeks.
Christmas is the perfect season for skiing, and everyone has their favourite ski destination.
Sure, you'll see a lot of snow and Christmas trees, but that doesn't mean you can't spend the whole day on the glorious mountain, and enjoy the frostiest beers and whatever meal you like in front of a warm fire apres-ski.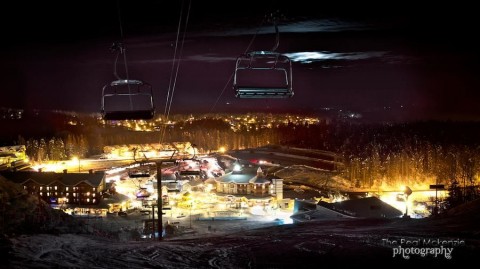 Go to the Beach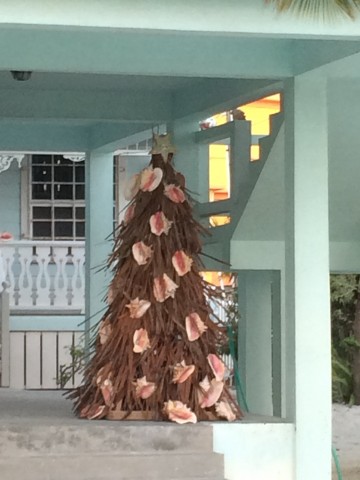 One year, Peter's wife left him right before the holoidays.
He was devastated, "I couldn't stand all the "merry this" and "good cheer" that when I felt so hearbroken, I had to get away. And more than that, I didn't want to face my entire extended family at our usual gatherings and explain what had happened. I still didn't understand it myself!"
On a whim, Peter booked himself a week at a resort in Mexico.
Now married again, Peter and his wife spend every second Christmas away from home.
"Travelling at Christmas has become a new tradition to look forward to. We always go somewhere new and exciting, and we take advantage of great airfare and resort prices before the rush!"
It's even easier to forget about Christmas when you are sitting under a hot sun, drinking a margarita and reading a new book, (Self-care!) or snorkeling...
..or whatever you love to do when all your responsibilities are waiting patiently for you at home.
It can also be much cheaper to travel to a hot destination like Mexico for Christmas time - after the holidays, the rates for sun holidays go straight up.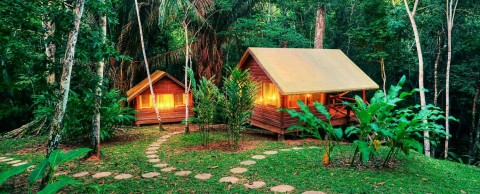 Head to a city with Great Nightlife
If you want to be alone, but you don't want to feel alone, a good solution is to spend Christmas in a buzzing party city.
Head to Miami for tons of culture, and a perhaps slightly toned-down version of a vibrant nightlife - in some places in the world, the streets are filled with music, art, and people - all kinds of interesting characters - to keep you company. Grab a seat on Ocean avenue, order an iced coffee or a cuba libre and soak up the energy as you people-watch.
Other options of this sort include the French Quarter in New Orleans, Reykjavik in Iceland, and Rio de Janeiro, Brazil.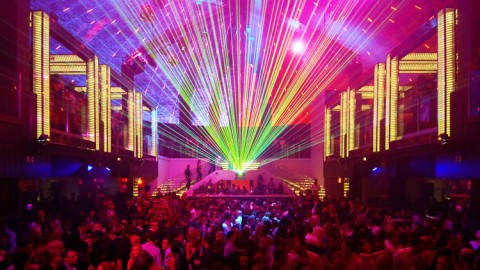 By accepting you will be accessing a service provided by a third-party external to https://friendmatch.org/